Description of Spreadsheet
This will calculate the monthly income and expenses which returns the budget summary. It can also determine the difference between the budgeted and the actual income / expenses per month. Inputs are formatted in blue text and printing are easily triggered by a press of a button.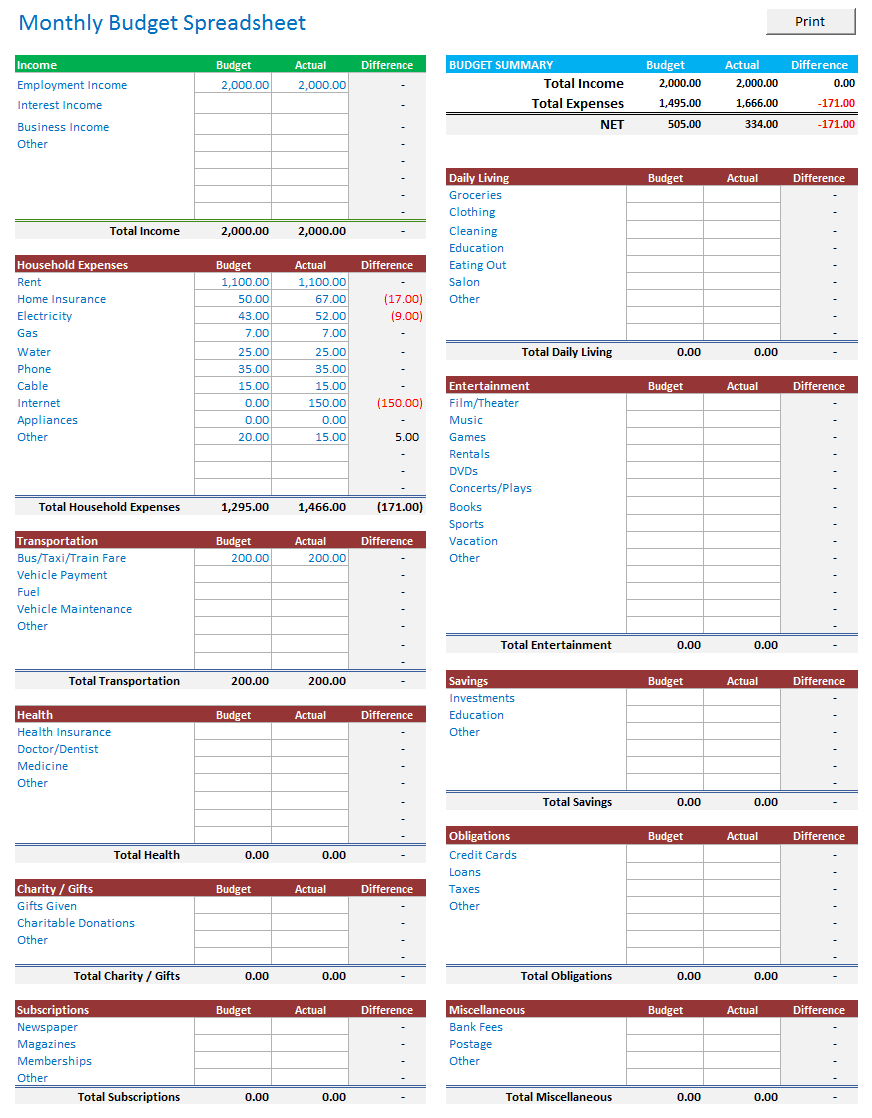 See how it works from the following video.

How to use the spreadsheet


Step 1.
When a security warning appears, press 'Enable Content' (see below picture) and then trust the document by clicking yes. It is a common warning when a spreadsheet uses a VBA programming.
Step 2. I
nput all cells in blue texts.
Step 3.
Press 'Print' button.